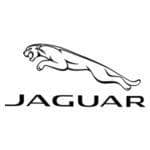 Northside Car Keys can cut genuine or aftermarket (generic) keys for Jaguar vehicles.
Jaguar Key Replacement
Our mobile workshops are equipped with state of the art technology to ensure you are well looked after no matter what time of the day or night you can't find your keys.
Northside Car Keys will skilfully cut and program your new genuine or aftermarket key to suit your vehicle. We take the time to ensure that the transponder and immobiliser are compatible and working in sync to save you a headache. Most keys can be replaced while you wait and our stock of genuine and aftermarket keys are often cheaper than the dealership – who doesn't like saving time and money?
If your car key is worn out, broken, lost, or stolen Northside Car Keys are the experts you need.
Call us today on 1300 727 917 to book our mobile workshop to come to you to replace your Jaguar key.
These are just some examples. Call us on 1300 727 917 or enquire here for more options.