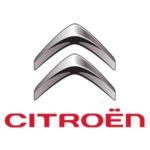 Northside Car Keys can cut genuine or aftermarket (generic) keys for your Citroen vehicle.
Citroen Key Replacement
Our mobile workshops are equipped with state of the art technology to ensure you are well looked after no matter what time of the day or night you can't find your keys.
Northside Car Keys will skilfully cut and program your new genuine or aftermarket key to suit your vehicle. We take the time to ensure that the transponder and immobiliser are compatible and working in sync to save you a headache. Most keys can be replaced while you wait and our stock of genuine and aftermarket keys are often cheaper than the dealership – who doesn't like saving time and money?
If your car key is worn out, broken, lost, or stolen Northside Car Keys are the experts you need. Call us today on 1300 727 917 or send us an inquiry to book our mobile workshop to come to you to replace your Citroen key. Read More
Order Citroen Car Key Replacements Online
When something goes wrong with our cars or our car keys, even normal everyday activities can quickly become very stressful. After all, many of us now rely heavily on our vehicles when it comes to performing standard everyday tasks – and when something goes wrong, we need a solution as quickly as possible. Many people falsely presume that losing or damaging their car keys inevitably means they've got a long-winded, complicated situation on their hands, but in reality, this need not be the case. With the help of professional automotive locksmith in Brisbane, such as those you'll find here at Northside Car Keys, you can be confident that you'll get the Citroen key replacement you need swiftly and with minimal hassle or expense, meaning that you'll be back on the road before you know it.
Over the years, our team has built a solid reputation as one of the best and most reliable and trusted providers of car locksmithing services available in the Brisbane area. With highly trained and experienced staff all equipped with quality tools and equipment, we can provide our customers with the very best possible results in great time and at even greater prices.
The Best Citroen Key Replacement Service
If you've locked your keys in your car, or you need a remote car keys replacement, our highly qualified locksmiths are only a short phone call away. On call 24 hours a day, we can send someone straight to you with the tools and knowledge required to quickly open your vehicle and retrieve your keys, ensuring that you'll be back to normal swiftly and without the need for any unnecessary stress or expense on your part. If you've misplaced or damaged your keys, we offer a genuine Citroen car key replacements in no time at all. We can also provide replacement car keys for Citroen cars which you've purchased second-hand, and which have not come with as many sets of keys as you require.
Furthermore, we can work around your schedule to provide general locksmithing services, including fixing any ignition or transponder faults and changing your locks as and when you require. Regardless of the particular service you're looking for, you can be sure that we have the skills, experience, and equipment needed to provide you with a reliable result at the best possible price.
We also can assist in programming or replacing your proximity keys and smart fobs to make your life easier.
Contact Northside Car Keys In Brisbane To Purchase A Replacement Car Key For Your Citroen
To find out more information about any of the services on offer here at Northside Car Keys, feel free to get in touch with a member of our friendly team today. We'll be happy to answer any questions you may have and offer you the help and guidance you're looking for when it comes to choosing the solution that's right for you.
Alternatively, you can use our helpful online form to get a free, personalised, same-day quote, and you'll be able to see for yourself how easy and affordable it is to get a replacement key for Citroen vehicles when you choose Brisbane's premier car locksmiths. Read Less
Back to Album
Don't see your key? Call us on 1300 727 917 or inquire online for more options.