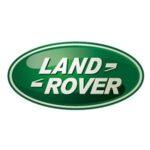 Replacing keys & fobs for Land Rover is our specialty
Land Rover Key Replacement
Replacing keys and fobs for Land Rover is not easy, but it is possible with the correct tools. Northside Car Keys pride ourselves on being Brisbane's auto locksmith leaders in Jaguar Land Rover (JLR) vehicles.
We've done our research and invested in the most advanced Land Rover key programmers available to bring Brisbane a reasonable alternative to replacement through the dealership. But we can do better.
Instead of waiting 8-12 weeks for a replacement smart key, in most cases we can provide replacement genuine or aftermarket keys same day or overnight. No hire-car required, and our mobile service means no towing to the Land Rover dealership workshop.
Our staff are well trained to replace smart (proximity) keys for Land Rover whether you need a secondary key or your only key has been lost or stolen. We cover all Land Rover models manufactured up to present day with our genuine JLR programming tools. Check out our Blog Post with more details.
Land Rover Discovery all Series
Land Rover Discovery Sport
Land Rover Freelander and Freelander 2
Land Rover Defender
Range Rover (classic)
Range Rover Sport
Range Rover Evoque
Not In Brisbane? No Problem
Check our our Australia-wide remote service JLR Replacement Keys Australia here. We can replace Land Rover flip keys, slot keys and smart proximity fobs for any car in Australia from our Brisbane workshop, no matter where your car is located. More details on the JLR Replacement Keys page.
Call us today on 1300 727 917 or send us a Quote Request to book our mobile workshop to come to you to replace your Land Rover key. Read More
Need A Land Rover Key Replacement?
It is of the utmost importance that you get a reliable, reputable service when it comes to replacing or replicating car keys. Your keys carry with them a great sense of security and when you ask a service to deal with them, you are lending them your trust. The demand for trust only increases when time is of the essence and so you must find a replacement service that is equipped with appropriate knowledge and impeccable customer focus.
Give us a call if you need Land Rover key replacement today. We've come to the rescue of countless vehicle owners since 2012, all across the northside of Brisbane and beyond. Our service is completely mobile and we're always on the road, ready to come out to you whenever you call, whatever the time of day or night. Based in Aspley we have a highly trained team of experts who will know just what to do, whatever they are presented with.
How Can We Help You To Get Your Replacement Key For Land Rover Fast & Efficiently?
We understand how distressing it can be if you need a key cut, but your problem is likely to be more common than you think. We regularly deal with:
Customers who need a new spare key
The complete loss of keys, so that a new set is needed
An old or poor-quality key that needs replacing fixing
A temporary and secure solution for when a key has been locked in the car
Any problem with keys that work in the door and not the ignition.
Stolen keys and vehicle locks change to secure the vehicle
These issues are things that we deal with daily but we're always happy to take on other challenges as well.
Our Mobile Replacement Services For Land Rover Car Keys
We've always strived to keep informed in all things to do with key replacement and automotive security. At its most basic level, our service covers key copying so that you'll always have a backup copy in case of an emergency. We also offer replacement car keys for Land Rovers which we source from official suppliers.
But most cars, of course, now have remote locking systems as well, so a simple key cutting doesn't always suffice. That's why we also offer our very own proximity key or fob programming service and remote car keys replacement.
Most importantly, we offer a deactivation service for lost or stolen proximity keys so you can be sure your vehicle is completely secure.
Connect With Us Today To Organise Your Land Rover Car Key Replacements.
If you want to know a little bit more about our automotive locksmiths in Brisbane, just head over to our social media accounts. We've made quite a few friends and acquaintances over the years, who have been happy to share their experiences with us. Take a look at our testimonials now or read our blog on how to keep your vehicle safe and secure.
Whenever you are ready to get in touch, we only need a few details and we can get started on your job. We ask for:
An email address
A phone number
The registration number of your car
Your location
The issue you have with your key or fob
Once we've got all this, we can get one of our technicians over to you straight away. Alternatively, just give us a call right now, and we'll find out how we can help you with Land Rover key replacements. We're always on the other end of the phone, regardless of the time of day or night! Read Less
Back to Album
These are just some examples. Call us on 1300 727 917 or enquire here for more options.