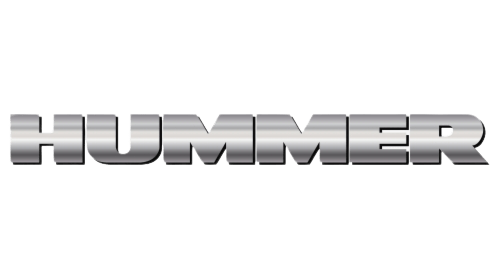 Northside Car Keys cut genuine and aftermarket keys for Hummer vehicles.
Hummer Key Replacement
Our mobile workshops are equipped with state of the art technology to ensure you are well looked after no matter what time of the day or night you can't find your keys.
A genuine Hummer key from Northside Car Keys will be skillfully cut and programmed to suit your vehicle. We take the time to ensure that the transponder and immobiliser are compatible and working in sync to save you a headache. Most keys can be replaced while you wait and our stock of genuine keys are often cheaper than the dealership – who doesn't like saving time and money?
If your car key is worn out, broken, lost, or stolen Northside Car Keys are the experts you need.
Call us today on 1300 727 917 or inquire online here to book our mobile workshop to come to you to replace your Hummer key. Read More
Do You Need A Hummer Car Key Replacement?
When something goes wrong with your car, things can quickly become very stressful. After all, we all depend so much on our own personal means of transport that it can be difficult to accomplish basic daily tasks without it. But it's not just problems with our vehicles that can cause dilemmas when it comes to getting from one place to another, but also problems with our keys. Every day, people all over Australia find themselves thrown into a panic when they discover that they can't find their car keys and have no means of getting inside or driving their vehicle. Fortunately, when it comes to finding a Hummer car key replacement service, you need look no further than the highly trained and experienced team of professional mobile car locksmiths in Brisbane, here at Northside Car Keys.
If you've lost or broken your keys, you'll be able to get your hands-on Hummer car key replacements with no hassle or bother with the help of our friendly team. Similarly, if you're locked out of your car or your transponder has suddenly stopped working, you can be sure that we'll have you up and running again in no time at all.
Get A Replacement Key For Your Hummer at Northside Car Keys
When it comes to emergency callouts in the local Brisbane area, we have built a strong reputation as one of the leading experts. Our locksmiths are able to work quickly and efficiently and are always fully equipped with not only the very best and most up-to-date knowledge but also the most state of the art equipment, guaranteeing a top-quality job and long-term, reliable results. Plus, thanks to the fact that our team are always on call and available to respond to emergency callouts 24 hours a day, you can always be entirely confident that we will be on hand promptly should you require our services at short notice.
Otherwise, we can arrange non-emergency procedures at times that are suitable for you. It doesn't matter whether you're looking for a replacement key for Hummer vehicles which you've recently purchased second-hand, whether you want some work done on a faulty ignition system, a remote car keys replacement, or whether you need your vehicle's locks changed for any reason – as whatever car-related locksmithing services you require, we can always provide a professional and affordable solution at a time that's convenient for you.
Even if your keys are lost, we can arrange keyless entry systems for your car. We also can assist in programming or replacing your proximity keys and smart fobs to make your life easier.
Contact Us For More Information About Hummer Car Key Replacements
There is no better place to purchase your key replacement in the local Brisbane area, so why delay? Just fill out the online form available here on our website to get a free, same-day quote tailored to your particular requirements, and you'll be amazed by how affordable top-quality local locksmith services can be. Or simply get in touch with a member of our knowledgeable team right now to find out more information about the replacement car keys for Hummer or any of the services we can provide or hire one of our experienced locksmiths for an emergency callout right now. Read Less